Healthy, Clear Nails Made Simple
The Lunula Laser is the easy and convenient treatment that helps turn your discolored and disfigured nails into clearer, healthier looking nails.
The only touchless, painless treatment for onychomycosis
No pain, no downtime, and no risk
No more embarrassment about unsightly feet
Lunula Laser®
The Lunula Laser is a low-level laser in a box that effectively and safely treats onychomychosis.
The Erchonia Lunula Laser uses low-level laser light to treat foot fungus, and requires very little time or set-up for physicians or their staff. It's the only system you can turn on and walk away—the device is already pre-set. In fact, only four 12-minute sessions are needed to treat the affected area.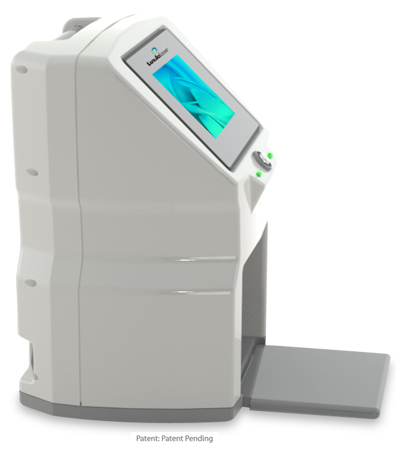 Clinical Studies
Onychomycosis (OM) is a chronic fungal infection of the nail plate, nail bed, or both.
It is estimated to affect nearly 10% of the general population, with the incidence rising sharply, to nearly 30%, in patients over age 60.
LUNULA utilizes two unique wavelengths that target OM's complex patho-physiology. LUNULA not only destroys the fungal pathogen, it also improves circulation and strengthens the body's immune response.
LUNULA is the only
Non-contract
Non-thermal
User-independent
Safe
OM treatment available today!
The only multifaceted treatment of Onychomycosis
FOOD AND DRUG ADMINISTRATION IDE STUDY
Methods
One-hundred and five (n=105) toes were qualified and enrolled into prospective clinical study. All toes were diagnosed with Distal Later Subungual.
Onychomycosis (DLSO). Toes were evaluated on four occasions: baseline and 2, 3, and 6 months post-procedure.
The treatment phase consisted of four independent 12-min treatments separated by 7 days.
No adjunctive modalities were used. Study success criterion was a minimum improvement of percent nail clarity of ? 25.0% at 3 months.
Clinical Results
Compared with baseline, statistically significant mean changes in nail clearance of 4.9 mm and 6.15 mm were observed at 3 and 6 months post-procedure, respectively (Figure 1).